Prize categories
TOUR DE LAW CHAMPIONS
Our Tour de Law winners will be the team with the highest combined distance and fundraising total. The victorious team will become custodians of the Tour de Law champion trophy - a framed Team INEOS Grenadiers jersey signed by the 2019 Tour de France team. They'll be able to display this with pride in their office until the 2024 competition.
The Tour de Law champions will also win a team of 4 entry to our legal and financial services Golf Day at The Grove in Hertfordshire on 16 May 2024! If you are interested in joining us at The Grove next May please get in touch with Goody at tourdelaw@breastcancernow.org to find out more.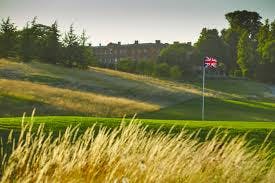 GO THE DISTANCE AWARD
The team that cycles the furthest will be awarded a certificate in recognition of their sweat and dedication.
STAR FUNDRAISING TEAM
The team that raises the most to support our vital research and support services will be rewarded with a certificate - and our eternal gratitude of course.